I love flowers. I love to receive them, to photograph them and also to use them in my Digital Scrapbooking! I'm going to show you a very easy way to use your own photos to make awesome digital flowers. The first thing you need to do is find or take a photograph of a flower of your chosing. Single buds work best but with enough patience you can do bouquet of flowers easily enough.
I am using this photo of an Easter Lily I took this weekend while on a walk with my son.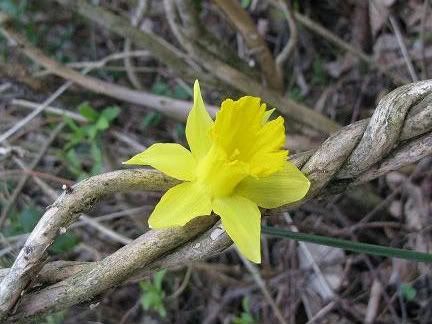 At the top of your screen, click on Image and then scroll down to Magic Extractor.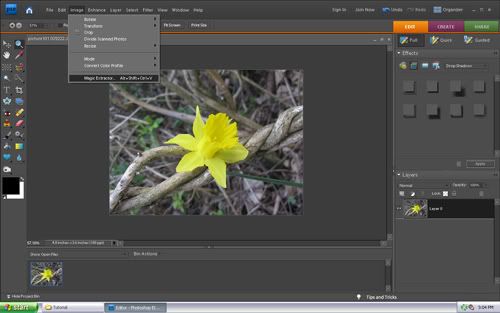 Using the Foreground Brush Tool paint inside your flower making red opaque brush stroke. You don't need to fill the area perfectly, just make sure to stay inside the flower.
Now, using the Background Brush Tool paint outside the flower leaving blue opaque strokes around it. Basically the red strokes are what you want to keep and the blue strokes are what you want to get rid of. PSE samples the colors around where each selection is made and does most of the detail work for you.
When you are finished with that go over to the right hand side of your screen and click the preview button. This is what you should see.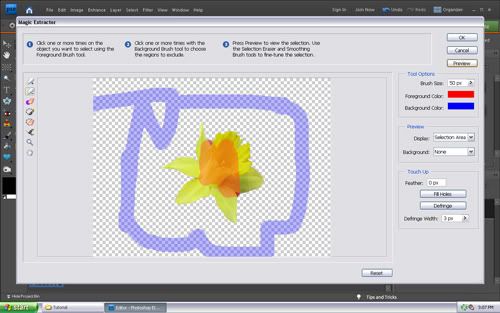 You can zoom into the flower and make sure that all of the background has been removed from the edges using the detail tools on the left side of the screen.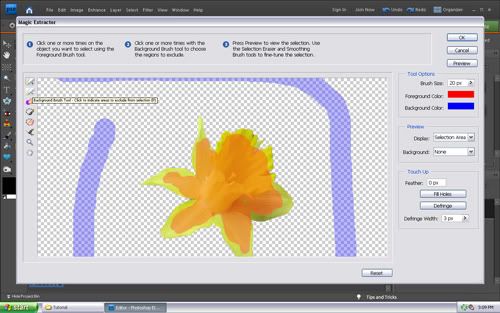 When you are finished using the detail tools click the OK button and you will have your flower, on a transparent background. Be sure to save your flower as a PNG file to preserve the transparent background.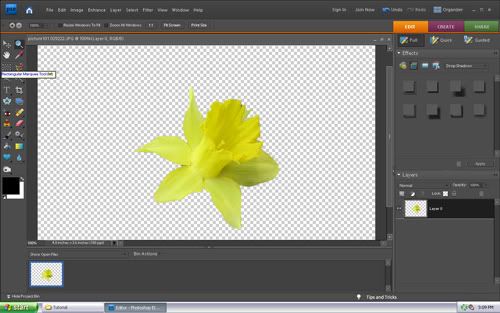 Now you can use your flower however you'd like in a layout!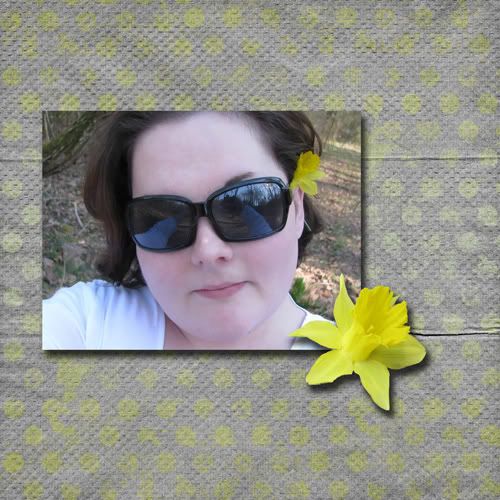 As a freebie for our Scrap Whispers digi followers I've made a few flowers for you to use in a layout for this month's blog hop!
Click here to download!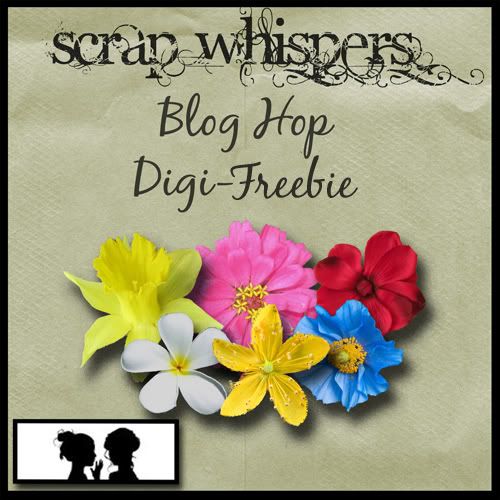 To participate in this month's blog hop:
1. Create a layout using at least one of the flowers from this month's freebie.
2. Post the layout on your personal blog linking back to the Scrap Whispers blog hop.
3. Leave a comment on this blog post with a link to your layout.
Kimberly